Message code: 1967830
03 More 1402 at 00:41 |
7.9K views |

16position

Sardar should not be a spectator;
The Iranian star from Rome had no chance to play against Turin, so his team couldn't win.
According to "Varzeh Se", in the continuation of the matches of the fifth week of Serie A in Italy, the football team AS Roma, which had Sardar Azmoun on the list and in the reserves for the second consecutive time, scored on Sunday evening (Iranian time) at 22 :15 p.m. at the Olimpico Torino Stadium against the ninth-placed team from Turin.
The first half of this game ended in a goalless draw as Torino showed a better attacking performance and on the other side Jose Mourinho's students failed to create a chance and did not even have a single shot on goal, but despite this Sardar Azmoun did not score again as the game progressed Field.
AS Roma, which worked better in the second half and, in addition to possession, created chances and appeared more dangerous, entered the Turin penalty area in the 68th minute after a throw-in from the right side of the field and successive passes and finally with a pass from Rasmus Christensen . And Romelu Lukaku's spin and ground shot scored the first goal.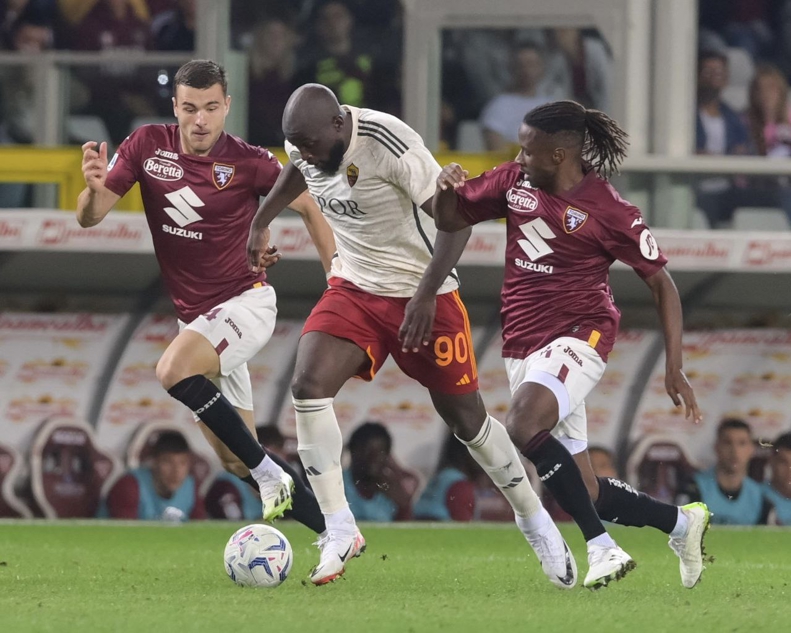 Torino, who have suffered only one defeat against Milan in the last four weeks and have registered a draw and two wins in a row in the other three games, did not want to lose in the home game against Jose Mourinho's disciples and after successive attacks they managed to do so sent Ivan in the 85th minute. Ilić scored the equalizer from the left wing and Duvan Zapata's spectacular header.
AS On the night, with Sardar Azmoun completely on the bench, Roma earned a 1-1 draw against Torino, picking up 5 points and moving up one place to 13th in the Italian Serie A table.
Sardar Azmoun, who made his first appearance in the Italian Serie A list last week. S. Roma was placed in his team's win against Empoli and was briefly used as a substitute, but he was not used in the game against Turin.
The only win this season. S. In Serie A last week, Roma had a test with the presence of a substitute, and in the game against Turin, Sardar was not given a chance to play by Mourinho, so this team could not win again.