Message code: 1965077
September 22, 1402 at 12:20 am
10.7K views |

10position

Nekonam's exploits were in vain!
The capital's Blues managed to win a friendly against Sanat Naft 3-1.
According to Sport Se report, Esteghlal head coach Javad Nekonam is very sensitive when it comes to his team's events, composition and internal problems of his club and he prefers to keep everything secret and not reveal anything to the media.
Today his team played a friendly match against Sanat Naft Abadan and ultimately won 3-1. This meeting took place behind closed doors so that there was no escape from the events of the game, but the full report of the meeting was published by Sanat Naft Media.
Basic composition of the oil industry in Abadan:
Parsa Afzali, Abbas Qasim (46 – Yusuf Vakiya), Maitham Tahidast, Hossein Sangargir, Amir Mohammad Panahi (70 – Ahmed Shariatzadeh), Reza Amanijad (70 – Hakim Nasari), Rahim Alboghbish, Taleb Rikani, Hossein Shenani (50 – Yusuf Kishams ). ). 70-Sadegh Sadeghi), Seyed Fakher Tahami (46-Farzin Tasehgari) and Ali Yousef.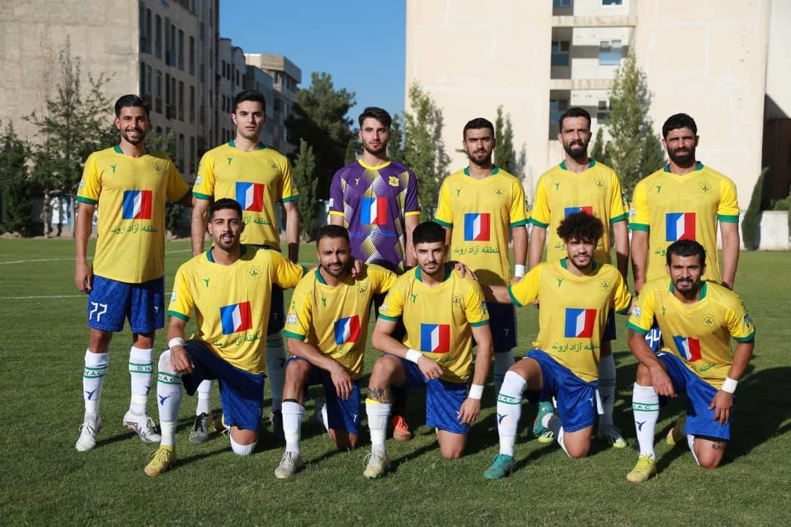 Composition of Independence:
Seyed Hossein Hosseini, Iman Salimi, Abolfazl Jalali, Mehrdad Mohammadi, Jafar Salmani, Zubair Nik Nafs, Kevin Yamaga, Arash Razavand, Saeed Mehri, Peyman Babaei and Arman Ramezani.
In the 45th minute of the first half, Mehrdad Mohammadi opened the scoring for Sanat Naft after a questionable corner taken in favor of Esteghlal, so the first half ended 1-0. In the 51st minute of the game, Mehrdad Mohammadi was sent off after receiving a red card, but with the approval of the head coaches of the two teams, he returned to the game to continue the 11-11 game.
Peyman Babaei in the 68th minute and Arash Rezavand with a long-range shot in the 79th minute scored two more goals for the Nekonam team. In the 89th minute, Taleb Rikani's shot from behind the penalty area became Sanat Naft's only goal in the game, so the game ended with a score of 3-1.
The Tehran camp of the football team Sanat Naft, which began last Thursday, will last until the end of this week. Visi's students had previously drawn two friendly matches against Folad Hormozgan and Ario Islamshahr.