Message code: 1966956
September 30, 1402 at 12:47 am
2.9K views |

3position

The presence of Javad Nekonam at the Dastgardi Stadium was a special event of yesterday's game between Havadar and Tractor.
According to the report by "Varzesh Se", the fans led by Mahmoud Fekri met Tractor at the home stadium, while the league games are currently postponed and the schedule will undergo serious changes.
The Esteghlal team, about which there is complete silence these days and from which no news is made public, is also training under the supervision of Javad Nekonam, and there is cold peace between the club members for the time being. Nekonam, who did not speak on the top football show last week, has not leaked any news about his team during this time and no one knows what is happening in the Esteghlal camp.
Yesterday he sat in the seats of the Tastgardi Stadium together with Hamid Rajabi and Kianoosh Rahmati, his two former assistants, in a situation in which these three had strengthened their team's midfield line for years in the stadium. The three players who shone in the green and white jersey fit, although Hamid Rajabi also has playing experience in Saipa.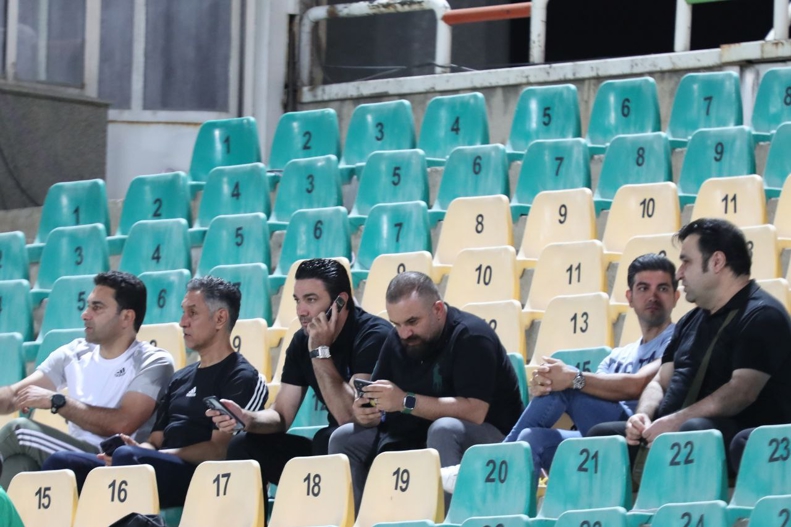 At the same time, three other characters were with Nekonam. Saeed Akbari and Mehdi Yekta, two media activists, as well as Masoud Akbari, who has worked as a photographer for the teams in which Javad Nekonam was active in recent years. These three are waiting to sign a contract with the club to start their official work alongside Nekonam.